After Hours & Healthy Business Challenge Wellness Expo

Workplace, Wellness, What?!
Join Dr. Grace Keenan for a 30-minute seminar on how and why you would want to implement a workplace wellness program at your business. Also meet local experts and fellow chamber members to help you to:
Identify strategies to reduce your healthcare costs and absenteeism while increasing productivity and employee satisfaction
Create a culture of wellness within your organization
Navigate the many health & wellness resources available in our community
Live a healthy and more vibrant life
Be One of the First to Experience the Garden of Eatin' Grab-and-Go Café! At this soft opening, sample healthy – yet delectable – seasonal menu selections and meet the chef who created the recipes.
HEALTH & WELLNESS SIGNATURE SERIES SPONSOR


HEALTH & WELLNESS SPOTLIGHT


HEALTH & WELLNESS PLATINUM SPONSORS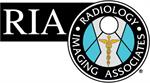 HEALTH & WELLNESS GOLD SPONSOR
Telos Corporation
WELLNESS EXHIBITORS
Ascent Audiology & Hearing
Akina Pharmacy
Center for Vein Restoration
Comfort Keepers
ElderTree Care Management
InForm Fitness
INOVA
Loudoun Healthy Vending, LLC
Loudoun Insurance Group
Loudoun Medical Group
NOVA Medical Group
Palmercare Chiropractic
Partner MD
Quest Diagnostics
Radiology Imaging Associates (RIA)
Reston Radiology Consultants
Restore Physical Therapy & Wellness
Ripped Performance
StoneSpring Emergency Center
The Wellness Connection

PHOTOGRAPHY BY
Joey's Smiles Photography
After Hours & Healthy Business Challe...
Date and Time
Thursday Apr 24, 2014
5:30 PM - 7:30 PM EDT
Thursday, April 24, 2014
5:30 - 7:30 PM
Location
The Medical Spa at Nova
21785 Filigree Court, Suite 100
Ashburn, VA 20147


Fees/Admission

Registration for event is now closed.
$20 | Chamber Members & Guest
Wellness Expo Sponsor | $1,500
Logo recognition in all promotion of Expo event
Opportunity to offer remarks at the Wellness Fair
Two week-long banner ads during the year on Healthy Business Challenge web page
Table in premier location and recognition during remarks at Expo
Wellness Expo Exhibitor
M|$250 | NM|$375 (SOLD OUT)
Table in premier location and recognition during remarks at Expo
Contact Information
Paige Romanow, Events Manager
Send Email